Greedy and traditional pralines
Greedy and traditional pralines
New webshop available
(soon available in english)
Passion Chocolat, between tradition and gourmet innovations
Because you like to find your favorite flavors, our pralines, made with the best roasted cocoas, are prepared by hand according to the traditional recipes we follow since the creation of the chocolate factory. And because you also like to discover new products, Passion Chocolate innovates constantly. With its original counter where over 80 varieties mingle, Passion Chocolat fills gourmands, purists and curious.
Chocolate lovers from Brussels and elsewhere, discover more about our chocolate factory!
Find us on p.42 in Gault & Millau 2023's edition   !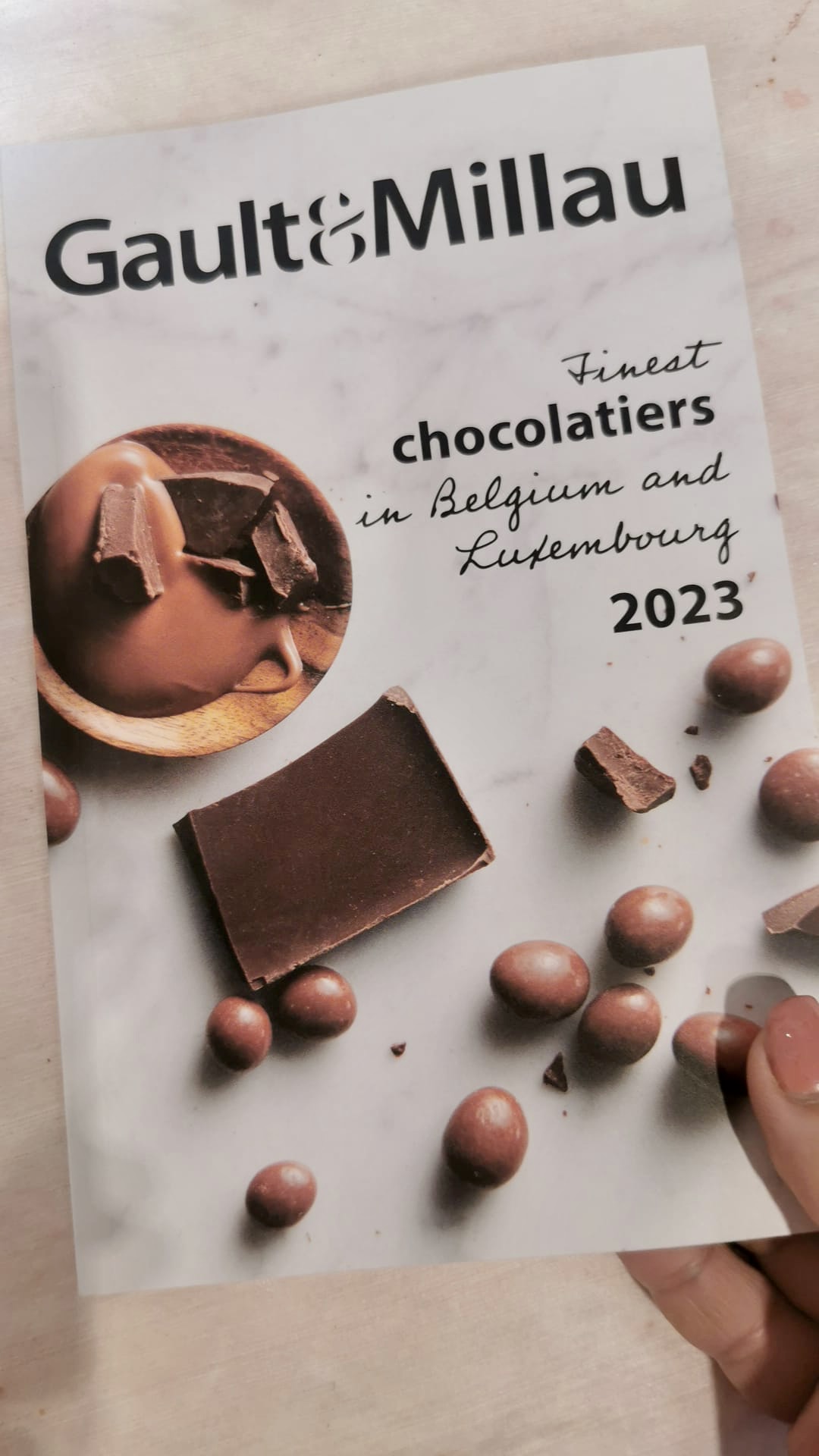 Our chocolateries in Belgium and Luxembourg
Grand Sablon (Hôtel nH)
Rue Bodenbroek 2/4,
1000 Bruxelles
Opening hours > Tuesday - Saturday : from 11am  to 7pm
and Sunday : 11am to 6pm 
+32 (0)2 514 77 14
Woluwe-Saint-Pierre
Avenue Louis Gribaumont 20,
1150 Bruxelles
Opening hours > Tuesday - Friday : from 11am to 7pm
and Saturday : from 11am to 6pm
+32 (0)2 772 47 10
Waterloo (Galerie WHAT)
Chaussée de Bruxelles 238/2,
1410 Waterloo
Opening hours > Tuesday - Saturday : from 10am to 6.30pm
+32 (0)2 351 10 67
Luxembourg-Belair
Avenue du Dix Septembre 20,
2550 Luxembourg
Opening hours > Monday : from 12.30pm to 6.30pm
and Tuesday - Saturday : from 10am to 6.30pm
+352 28 99 54 43